Let's Talk About Lavender!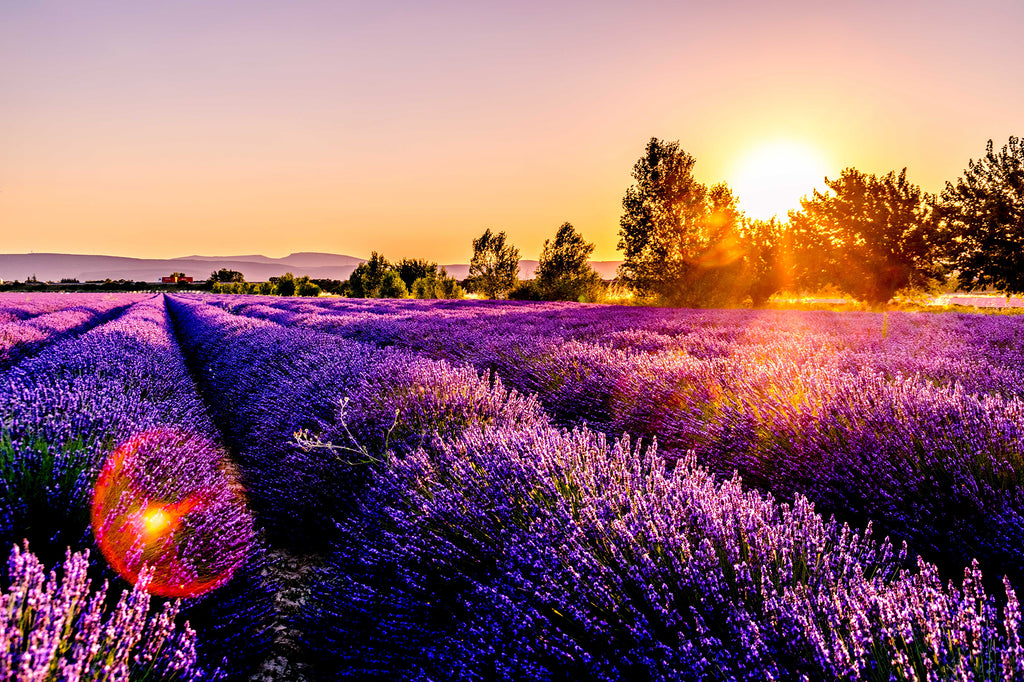 Humble lavender is a favorite powerhouse healer for skin, mind, and soul and I use it extensively in my formulations for its fantastic holistic benefits. Lavender oil has natural anti-inflammatory, antioxidant, anti-aging, and wound healing properties that help to keep skin calm, balanced, and fight breakouts. Lavender is also a powerful stress reducer shown to greatly reduce heart and respiratory rate, blood pressure, improve mood, and the quality of sleep. On top of all these fabulous healing properties, uplifting and grounding lavender smells divine and there are so many simple and effective ways to incorporate this beautiful plant into your daily wellness routine! 
Essential oils contain highly complex plant compounds and naturally occurring chemicals that you should never apply directly to skin as it can burn or irritate...which is the opposite of what we're going for here. To work with lavender oil safely, simply add a small amount to a suitable carrier oil (sweet almond, coconut) or plant butter (shea, mango). Recommended usage for face is 1-2% which roughly equals 6-12 drops per ounce, or 3% for body which is 18 drops per ounce.
In the spirit of lavender love, here's an easy formula for a DIY lavender spray that you can use to freshen up a room or spritz on your linens at night for improved sleep.
Lovely Lavender Spritz (makes 4oz)
*Materials: lavender essential oil, witch hazel hydrosol, vegetable glycerin, distilled water, 4oz glass spray bottle
*Make: Add 24 drops of lavender essential oil, 10 drops vegetable glycerin, and 1oz (roughly two tablespoons) witch hazel hydrosol to spray bottle. Close bottle and shake well. Open bottle and fill to 1/2" from top with distilled water. Close bottle tightly, shake well, and enjoy!
#PlantPower 💙🌿
Toni Hacker